What can I say? Edward Nudelman who is so involved in so may endeavors-( I believe poetry is his life but he is a very accomplished individual in a myriad of areas) agreed to take his valuable time to judge our contest. I am so grateful to him and so "in love" with his choices that I can scarce breathe. Ed has had to read, internalize, read again and mull over his choices-yet has accomplished what I never could have-a selection of the first order. Ed-there are no better words to say more than this: Thank You so very much, from the bottom of my heart.
Pamela
A Word from  our esteemed Judge Ed Nudelman:
 It's been a delight to be this year's poetry arbiter for SHINE's 2010 poetry contest.  A challenge, but also a thrill.  So many poems, and so little time.   Reading poetry is like going to the dentist.  You have all this travail, and then comes the moment you hear: "no cavities.."  
For me, reading a great poem can be a liberating experience.  It doesn't happen all that often (keep in mind the dental metaphor), but when it does, you want to throw up your arms and shout (which I sometimes do).  
In choosing the shortlist below, I want you all to know I'm a bit biased toward sober poems that pack a wallop.  I look for the speaker's hidden truth; it doesn't have to correspond with my worldview, but I want to enter into its fabric and empathize with the logic and the imagery presented.  I want come away feeling I've learned something new. 
In reading modern poetry, I find myself wondering, what am I learning?  What is different here?  I yearn for a novel idea, a fresh approach to an old problem.  As a judge, I tried to pick poems that accomplished those goals.   I'm sorry if I didn't pick yours.  It doesn't mean they're not good.  It just means I'm biased.  What else is new? 
 Ed Nudelman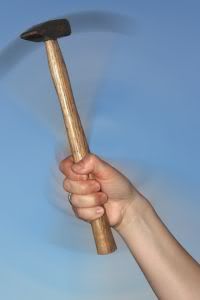 1st PLACE
Samara Golabuk
Winner of $100.00 and Pushcart Nominatiom
Motivation: This piece is motivated by circumstances very close to me and very private for the people involved. The poem attempts to reconcile the irreconcilable about health, duty, familial love, and letting go.
Bio: Samara Golabuk is a self-employed graphic designer living inGainesville, FL with her husband, son, housemate, dog, some snails,and some dustbunnies. She is currently taking courses online at Southern New Hampshire University in order to finish her baccalaureatedegree in Creative Writing. She has challenged herself to generate 2010 individual poem submissions in 2010.(samaragolabuk.livejournal.com). 
Breathe: Agent Orange 
by 
Samara Golabuk
 What you see is not him.
Soon he'll be born,
hungry like new insects
and full of tangent youth.
His eyes that are not eyes
but spunsilk pockets
deeper than truth
carry you in them
without comfort.
They are wondrous and dark,
warmer than his lungs,
which are chipped and stripped
and crumbling, two broken promises—
fiberless and musty,
like logs that unfurl
the dirt-thirsty gills of mushrooms
from their flanks.
As a child, I sought cicada-husks
on pine trees in the park,
the split back and empty legs a mystery
more perfect than a deep breath.
The body's misunderstandings
are always so weighty,
to leave behind a thing
so light. 
Judge's Reflections:
This is a very powerful poem.  The title gives a lot away, and I might have considered an alternate lead-in, but perhaps it works in not tricking the reader into some alternate metaphor.   The imagery in this poem is the driver.  Words like: insects, tangent, spunsilk, lungs, chipped, stripped, crumbling, fiberless, unfurl, dirt-thirsty, mushrooms, etc., stand out.   This poem opens enigmatically.  The phrase,  'Soon he'll be born,' begs many questions; and, given the title, you're almost at odds with the logic.  But for me, that's a compelling force, and it makes me want to try harder to find the kernel.   The poem unfolds descriptively, and one is reminded of a hard truth:  wars take our youth; and they do it, often, in a very ugly manner.   There is a significant tone-shift in the penultimate stanza that dazzled me.  "As a child, I sought cicada-husks."  This is a brilliant construction, and gives the reader a breath.  We're drawn into the speaker's notion of innocence (in contrast to war's devastation).  And quite frankly, the closing stanza was all I needed to crown this poem a winner.   This grabbed me:  "To leave behind a thing so light."  I wish I'd thought of that!  Congratulations on a really great poem!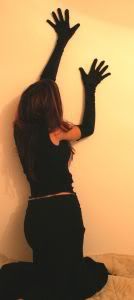 2nd PLACE
Antony Owen
Winner of  $50.00 
Motivation: How war brings two types of bloodshed - life as well as death. The lack of media cover of civilian sufferance with an onus on sensationalism and national locale. 
BIO: Antony Owen is from Allesley, Coventry. His first collection of poetry 'My Father's Eyes Were Blue,' was published in May 2009 by Heaventree Press to rave reviews from award winning poets.

In June 2009 Owen was selected by Heaventree Press & O'bheal EIRE as part of a poetry collective to travel throughout Ireland and perform at a number of venues. This tour finally ended with a recorded reading at the Seamus Heaney Centre, Queens University, Belfast.

Owen has been guest reader at several readings throughout the open mic circuit in the UK and is known for his brooding diction and passionate performances.

Owen has also been published in Avocado Magazine, Sherb: An Anthology Of River Poems, and in June 2010 will feature poetry in Ava Gardner: Touches of Venus by Gilbert Gigliotti (Entasis Press).
In Sangin 
by 
Antony Owen
In Sangin
In Whitehall
a green-lamp clone
downloads the updated dead,
whirring into italics
from opium cradles
Docherty, 20, Para.
They bury bombs like loved ones.
Bollards of men on tick tock sand
cartwheel into television static
their mothers pressing warm glass.
In Sangin
a newborn's wiped clean,
warm life under cold stars
the beautiful blooding.
This news is not reported
and yet
it happened.
Judge's Reflections:
This is also a heavy poem.   I like the spare opening and the way this poem is built.  There may be a lot here that sends folks a-googling, but more power to the author.  We come to find a bleak and barren world in Afghanistan, with real history and real travail.  You enter into this poem as if it were written by a combatant, or even an innocent bystander, a market owner.  No matter… the poem delivers in its palpable remembrance of horror, and in its closing injunction indicating a truth beyond our knowing. 
 3rd  PLACE
John Parsons 
Winner of $25.00
Motivation: I wrote 'Newfoundland Dreams' about meeting a friend that I care for deeply. 
Bio: John Parsons is from Texas. "Three of my poems are to be published by Open Minds Quarterly, a magazine in Sudbury, Ontario, this autumn. I am looking to publish my novel, Sinless Earth, and am writing another one, Kissing Paradise Goodbye."  
NEWFOUNDLAND DREAMS 
by 
John Parsons
The bookmark holds the Parker
Story in place. It reveals an island
Greener than Eire,
And lakes pure as the
Pacific waters that bathe Tahiti.
But there's no point in going there
Alone.
The eyes reveal interest,
But the words are stale.
What is it that silences you?
The mystery you've gifted me hides everything
From your name to your native land.
Life's oceans are swimmable.
But the rip tides of bitterness aren't.
My intuition tells me
That going together will make us safe
In those oceans, and free
To embrace the swim for what it is. 
Judges' Reflections: 
What I like about this poem is its unpretentious spirit.  You are thrown immediately into a picture well-established in our shared experience.  Who can't identify with the experience of being wound-up in a story? But the poem delivers in the juxtaposition of a locality and the need to share its significance with another human being.  This runs strong in the race.   What good is it to visit this island, 'greener than Eire,' without your company, without your presence.   Life's tough, and the speaker reminds us that bitterness and sorrow are often the by-products of solitude, and it further urges us to join together by virtue of need.   
Honorable Mention
Laura Grace Weldon
Motivation: Identity for girls, at least where I went to school, was completely entangled in our looks. We needed boyfriends to validate us. So we made them up. That we felt more real through pretending wasn't acknowledged any more than proof was demanded. 

Bio: Laura Grace Weldon lives on Bit of Earth Farm where she cooks subversively, speculates outlandishly and enjoys the company of other hermits. Her poetry has recently appeared in Christian Science Monitor, Mannequin Envy, Dirty Napkin, Atlanta Review and Halfway Down the Stairs. She's the author of Free Range Learning (Hohm Press, 2010). Visit her at http://www.lauragraceweldon.com/
Imaginary Boyfriends 
by 
Laura Grace Weldon 
Vital as lip gloss and the right jeans
our imaginary boyfriends were
always older and never anything
like boys in school---stupid, cruel or
never aware of us at all.
Oh you don't know him,
we'd explain.
Met him at my cousin's
over summer break.
He goes to another school.
Yeah, we're gonna take pictures
we keep forgetting.
Sometimes we'd roll our eyes
like Rachel had to be making
her guy up
but we gave her that right
nodding as she told us how they
snuck out to meet
last weekend and what they did
in his backseat, deciding
our imaginary boyfriends
should have cars too.
These boys adored us.
Tender kisses,
long phone calls, gifts
bought with our babysitting money
and promises, beautiful promises.
Our boyfriends kept us
awake at night with
wanting so fierce
their faces become real.
After awhile we had to send them
away. They moved out of state
or joined the military.
We moved on.
Still, they wouldn't
get over us.
When boys didn't
call us back, didn't turn their heads
from the TV, didn't pay
child support we knew
we were someone's first
and only love
Our imaginary boyfriends
grew older along with us.
Now they save lives,
direct movies, lead teams
to victory season after season.
Their eyes seek us out
from talk show interviews.
They whisper during sleepless nights,
of what might have been.
When we wake the next morning
to answer phones in an office
or stand cutting hair
those imagined lives
rub against ours
awkwardly as two shy mouths
never kissing at all.
Judges Reflections: 
I deliberated for quite awhile whether or not to include an honorable mention.  But this poem kept popping back up into my psyche, probably because I have two sisters and probably because so much of this I heard through the thin walls of our rambler in the mid-Sixties.  It's a playful poem and one that could use a little tightening up, but all in all it flows nicely downhill and delivers a nice turn at the end in which we find old(er) females falling pray to the selfsame impulses that permeated their adolescence.