The Letter
by
Nick Allen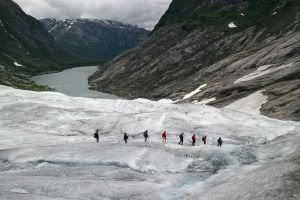 Simon unlocked his front door and called out.
"Sarah, I'm back. Have you had a good day?"
He left his briefcase in the hallway and made towards the lounge.
"Are you feeling any better love?"
The lounge was empty and Simon, the first notes of concern rising in his head, was about to turn to go upstairs when he spotted a white envelope on the mantelpiece, propped up by a large, empty bottle of tablets. For a few seconds he stood still, not daring to move – unable to move. A cold like he had never experienced before [save perhaps for when Sarah was first diagnosed] travelled throughout his body. Almost like in a waking dream, Simon picked up the letter – his name on the front in Sarah's delicate writing – and held it. Not daring to open it.
Finally, sitting in his chair, the one that he had so often sat in while watching Sarah read, he broke the seal, unfolded the single sheet of paper and read.
Darling Simon,
If you are reading this, you will know what I've done. I just hope you can find it in your heart to forgive me. Please understand that I love you like I could never have imagined loving anyone, ever. If I could rewind my life and live it all again, there is not a single second that I would change. Apart of course from the MS.
I realize this is an issue we have disagreed on many times, and although you have never said the words, I know you think what I have done is selfish. But it is my body Simon, my illness, and I have to do what is right for me. I will miss you my love, as I know you will miss me, but you must try and be brave. The children are at Joan's. I have asked her to keep them overnight, as I'm sure you'll want some time on your own this evening. Please look after them, as I know you will, and make sure Eddie uses his inhaler every day.
Please don't be angry with me Simon, but before time runs out, while I'm still able, I want so much to climb Kilimanjaro.
I shall be back on the 26th. I've left an empty bottle of HRT on the mantelpiece, could you please get me some more for when I get back?
Love you forever.
Sarah xxx
Tears ran down Simon's face. Angry? He could not be more proud of his beautiful, brave, wife if he tried.
---
BIO: Nick is a mental health nurse from Manchester, England. He has been writing flash fiction for two years.
MOTIVATION: I was inspired to write this after seeing the courage and dignity displayed by my friend , Sara, during a serious illness.

Photo by:Kevin Tuck