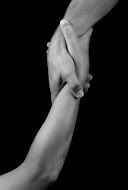 Where Poppies Grow
by
A. M. Pearce
If the poppies grow no more
Across these barren fields
Will you move on away from here
In search of better yields?
Do you have the strength, the courage
To till the exhausted soil?
Is there enough of your love left
For the effort of the toil?
Are you tired of the work?
Do you wish for sunflowers instead?
Or daffodils and yellow roses
In place of seas of red?
The poppy seeds lay deep within
And dream of sunny skies
In hopes that you will heed their cry
And raise their petals high.