HOW TO REMEMBER ME
by
Rumjhum Biswas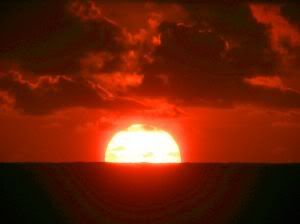 Remember me as one
who loved life but could not live it.

Who offered
love but could not have it.

Who gave
but could not receive.

No don't remember me like this.
This is not how I would want it.

Just remember me the way you want to.
It does not matter. It will not matter.

Death will not remember nor let you remember
my memories the way I stored them.

I will be happy if you just remembered me a bit.
A bit now, a bit then, and a bit in between.


---
BIO: Rumjhum Biswas has been published in countries in all the five continents in both online and print journals and anthologies. One of her poems was long listed in the Bridport Poetry Prize 2006. She has won prizes in poetry contests in India. Her poem "March" was commended in the Writelinks' Spring Fever Competition, 2008. Her story -"Ahalya's Valhalla" - was among Story South's Million Writers' notable stories of 2007. She was a participating poet in the 2008 Prakriti Foundation Poetry Festival in Chennai. She was a featured poet during the Poetry Slam organized jointly by the US Consul General, Chennai and The Prakriti Foundation in December 2009. She blogs at: http://rumjhumkbiswas.wordpress.com/

Motivation: Many people I know died during late 2008 and end 2009. This poem is a reflection on that.