THE DEED IS DONE
by
Janine Bouyssounouse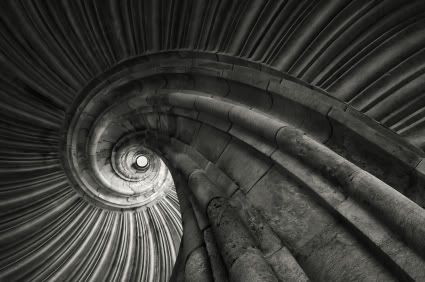 "Oh, the blood!" cried Margaret. "What shall we do? It's all over the place."
Mark staggered over to the couch and sank into it, ignoring Margaret.
"I didn't know it would be so messy. How do we clean it up?" continued Margaret as she walked over to Mark.
Mark turned to stare at her. "What did you expect? The deed is done. Now we move forward."
"But we didn't discuss what to do with all of the evidence. How do we get rid of the body? How do we get the stain out of the carpet?" Margaret started to pace with her hands on the sides of her face, shaking her head back and forth.
Mark returned to staring at the wall with no response.
"How can you sit there? How can you not react? Why aren't you doing something? We have to get out of here and leave town." Margaret grabbed her purse and jacket.
Mark turned to look at the pool of blood surrounding the gunshot wound Margaret left in her husband's skull.
"Aren't you coming with me? Are you just going to stay with the body?" Margaret dashed to the door only to hear the loud pounding of the fist of a cop intent on coming in the door.
Mark watched as Margaret fainted and slumped against the door, blocking the entrance for the police. He lit a cigarette and took a drag. "Murder is not for the faint of heart."