Clean Sweep
by
Sue Campbell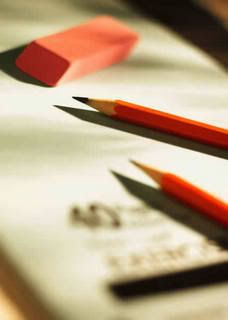 Creativity abhors a vacuum?
I think not.

My muse is most insistent
in the roar of that giant sucking sound.

The more repetitive the task
the more the sub of me is active.

Forward and back, forward and back
becomes a meditative rhythm.

The cacophony a barrier to distraction.
My rug is vacuumed in fits and starts.

While my tracks to the note pad and pencil
stand out in high relief.

No wonder housework takes all day.
---
Bio:Sue Campbell has been a: roller skater, frosty-rootbeer mug-washer, tomboy, graphic designer, mom, wife, writer, younger, goatherd, domestic diva, world traveler, avid reader, birder, photographer, cheesemaker, poet, pauper, princess, queen?

In all seriousness, I am a freelance book designer who works with a small special projects publisher. I have been working in graphic design over 30 years, and in book design/packaging for about 8 years. Given all the kinds of graphic design jobs out there—for me, nothing is better than packaging the words of a writer in a way that enhances their beauty, reinforces their message, and sets a tone for the experience of the reader.
Motivation:This poem came to me as do many creative ideas while I vacuumed my house.