Wings
by
Catherine DiCairano
My condo is done in white—the walls, the furniture, the carpeting. It reminds me of a snowfall, and smells as crisp. He said eleven o'clock. Usually by eleven, I've hand-scrubbed the kitchen floor tiles and grout lines. The doorbell rings promptly, and I open the streak-free glass door.
"Mia, it's so good to see you," Tom says.
"You too, Tom. Come in." He slips off his brown polished loafers, and his socks look new. He follows me into the kitchen carrying his briefcase; I hope he doesn't put it on the table—I picture germs bungee-jumping to the floor. He stands it next to his seat, thank God.
"Coffee?" I ask.
"Thank you."
He extracts a folder and places it next to him, and then sips the steaming brew. "I scheduled this appointment at the bequest of your late Uncle."
"Uncle Emory? Why?"
"As the executor of his estate, I must ensure his final wishes." He clears his throat.
"You've been very kind to him. Baking cakes and dropping them off every week, including the homemade soups when he had pneumonia."
I nod, it was the least I could do. He loved homemade food.
"But you also wouldn't step foot inside his entryway."
I roll my eyes. Uncle Emory knew why.
"His last request is that you overcome your compulsive cleaning and become more extroverted—meet people, make friends. And now that he's deceased…you have inherited his exterminating business."
The room spins.
"Are you all right?" he asks.
~*~
Tom leaves the business cell phone on my table. I slip it into a Ziploc bag. A folder sits in front of me; with one finger I flip it open. The terms state I have to run the business for thirty days—I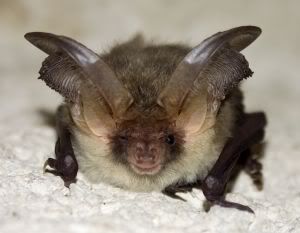 don't have to do any actual pest removal; he has several licensed employees. I only have to go to the customers' homes, and offer friendly estimates. If I succeed, a substantial inheritance is mine. Inside, addressed to me is a note from Uncle Emory about not living life. What does he know? "Accept the challenge, Mia, and see where it leads," he wrote. I work full time at The Surgical Supply Center, I pay my bills, but I can't save for my future.
I do have to face my fears, and if I can do this, personal and financial growth will be my reward. Bugs—I'm already itchy.
~*~
When the cell rings so does my internal alarm.
I answer through the plastic bag, "Spider-Man Pest Control."
The voice sounds muffled. "Hold on," I say unzipping the bag. "Go ahead."
"This is Mrs. Johnson on 722 South Street. The squirrel is back. He stole my toothpaste again. Emory said he brought him to the other side of town. I know it's him, because Emory spray-painted his tail neon orange. I have a warranty."
"How's he getting in?"
"The bathroom screen. He pushes it through, takes the tube of Colgate Fresh Mint, and leaves."
"Okay, I'll be right over." Well, not right over, I have a few stops to make.
~*~
I park the white unmarked van in front of Mrs. Johnson's house. Her grass needs mowing. I don my surgical gown and mask, and yank on my helmet while lowering the plastic face covering. The gloves snap on my wrist, and surgical booties cover my sneakers. Walking with measured steps, I clutch my toolbox, and punch the doorbell. My plastic fogs and I'm hot. I can do this. Mrs. Johnson admits me inside, despite my bizarre appearance, and motions me into the bathroom. Her toilet begs for a Clorox tablet, hair is in her sink. I secure pieces of steel mesh to the outside of the window, and tell her to get the screen repaired.
~*~
Inside the van, the cell beeps with a new voicemail.
"This is Adam Danvers over on 17 Cranberry, I'd appreciate a callback."
Adam Danvers? He's the surgeon who calls the surgical supply place. He probably has cleaner pests like fruit-flies; maybe I'll give him a discount.
His house sits atop a majestic hill and the landscaping is meticulous. I'm wearing my protective equipment; I'm not taking any chances. He opens the door; he's a very good-looking man.
"Spider-Man Pest," I say, muffled through my mask and face shield.
He offers his hand. "Adam Danvers."
I shake with my latex hand. "I'm Mia. I'll give you an estimate. Then I'll schedule an extermination of the pests." I sound very professional, and I am quite pleased at my new decorum.
"Only one pest, Mia." He leaves the foyer and stands at the entrance to a massive living room decorated in rich mahogany. He points up.
It's hanging upside down. "Oh my God," I scream. The mammal releases and swoops near us. I dash out the front door, and rip off my headgear. I can't breathe.
Adam strolls outside, clearly amused. "I left a window open; that's how he got in."
I open the van door, grab my purse, and extract a business card with shaking hands.
"Here, call them."
"Another exterminator?" he asks.
"No, it's a realtor you're going to have to move."
He laughs. "Can I borrow a net?"
"A net?"
"Yes, the housing market appears to be in a slump. I think I'll try the net first."
I smile at my own stupidity; open the back of the van, and find a net hanging that looks like a fishing net with a long handle.
"Are you sure you're an exterminator?"
"It's a temp job. I work at the surgical supply."
"Oh, Mia. Sure, I talk to you on the phone frequently. Why are you… doing this?"
"It's a long story, Dr. Danvers."
"Adam, please. You know, Mia, if I didn't have a bat to catch, I'd love to hear about this business."
"Adam." I smile. "I'll tell you what; I'll stop back for a follow-up in say, thirty days?"
---
BIO: Catherine DiCairano is a registered nurse, married to a physician. They reside in Connecticut with their five children, three chinchillas, two cats and a one-footed parrot. (That's long story.)

Her flash fiction has appeared in Shine! in August 2007, and April 2008. Other works have appeared in Word Riot, Bewildering Stories, The Chick Lit Review, and a forthcoming piece in On the Brighter Side. www.catherinedicairano.com

MOTIVATION: To explore a character in unusual circumstances.
Photo by: Adam Brokes