The Two Faces of Jane
by
Fariel Shafee
When I first met Jane, she appeared to be the dream-come-true for so many women I knew who wanted to believe in fairy tales. Standing slightly over five feet nine with shoulder long fiery red hair and a pair of sparkling blue eyes, she could have popped out of a carriage in the perfect glass slippers.
As she spoke, with the composure and grace of a royalty - erect, nodding slightly and smiling with a tint of mystery, the bedazzled audience was left wondering what she exactly meant, and whether she agreed with them. However, with the great charm, she did mange to keep the most hoping eternally that she was indeed on their side, and they rarely dared to push for a more definite answer.
Ever since our first meeting, I had come across Jane on several occasions – at cocktail parties in opulent fifth avenue apartments, at charity events in posh Manhattan clubs and at her own soirees entertaining the guests. She was always almost flawless in her appearance – cherry red lips and an impeccably chosen eye-shadow to match her dress, a skin as smooth as silk and her hair perfectly conditioned. The purse always matched the shoes and the hem of her dress never showed any sign of wear.
I was convinced that her life was perfect – her splashing colours echoing the mirth of her satisfied life and her beauty signifying a life of easy found pleasure. She was born with a silver spoon, we all knew, and rarely did she ever tread outside that circle of privilege. I would die to have her life – I had said to myself many times, until the day I discovered myself pondering about it all.
I was awed to find Jane next to me at the opening of the latest club in SOHO when she asked me to hold her bag for a brief few moments as she tidied her hair. Someone had ushered her soon and with her ever enchanting smile directed at me, she had reclaimed her possession quickly and disappeared into the crowd. I had already reached home when I realized that the purse on my seat almost resembled mine but carried a few more buttons.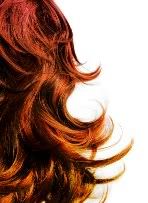 As I opened the bag in haste, looking for Jane's phone number or address, along with a credit card proclaiming the socialite's name with pride tumbled down a note and an almost worn out photograph. After staring at the picture and employing all types of pattern recognition skills, it became quite evident that the freckled face with a large scar on one side, and the pair of sad brown eyes gazing at the endless tobacco field from the porch of a shabby farm house indeed belonged to Jane.
The note was from her college dropout brother who was trapped in the banal farmland from which Jane had escaped. He had seen her photo in a newspaper, quite out of the blue, as the folks in the countryside rarely had the luxury to follow the gossip pages of fifth-avenue parties. He wished to visit Jane, as for a very long time her family and her friends were quite at a shock about where the girl had gone. Apparently a memorial service dedicated to our Jane was also held in the church.
As I stood quietly, recovering form a shock, I was really not too sure what my proper response should have been. Jane had my bag - perhaps, and she knew that I had knowledge about her sorry scarred face and the life she had decided to deny from behind her flawless mask and contact lenses. She could chase me or have me silenced, or she could come to a new realisation - that we are what we make of ourselves, and what we had once escaped made us who we are. But right now I needed a drink.