It's Over
There is no love left in this house.
Our house is no longer a home.
It is full of:
Shattered dreams
Bad memories
Wasted hopes
Too may lies
Tearful nights
Lonely days
Hopeless tomorrows
Bitter yesterdays
No flames of life
Only the flicker of…
Goodbye.
Agony, not Ecstasy

A day has gone
A week has passed
A month will soon be over.
I can't last much longer
I am getting weak at the knees.
My heart is missing your love
My body is missing your touches
My mouth is missing your kisses
My ego is missing your compliments.
My conscience is tearing me to pieces.
I need to ask you something.
I need to ask for…
Forgiveness.


© Eve Hall
---
Born and raised in Dayton, OH, EVE HALL is a children's author and poet residing in Atlanta, GA. She has been writing for more than 35 years.
Her work has been featured in several magazines including A Poet's Cut, Skyline Publications, Saplings Magazine, Purpose, Mature Living and Weeones.
Eve has won several writing contests and one of her goals is to publish the over a dozen books that she has written for children. Visit her website at: http://www.evehall.com/
Motivation:
It's Over: The high divorce rate - so many people are not working on their marriages. They are just giving up!
Agony nMot Ecstasy: Came from reading about how much cheating is going on in marriages. Forgiving and forgetting is very hard.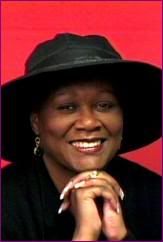 .