A LIFETIME OF LOVE
By
Mel Lees
Love avoids some of us forever. Others taste it and then spend the rest of their lives seeking it. A few of us are blessed with a lifetime of love that is returned. Shed a few tears for those who are never certain what it is their lives lack. I have been one of the fortunate ones. All of my adult life, I have been surrounded by warm, encompassing love. At the time I assumed my first responsibilities as an airman in World War II, I fell in love with a woman, a girl really, who took me into her heart completely. We intertwined so fully, that separation, sickness, adversity and struggle only solidified the glue that bound us.
Two green kids little more than children, in spite of parental opposition, knew that what we felt was true love. We pledged our lives to each other and honored that pledge until death separated us. When troubles plagued us, we drew closer together and saw those troubles disappear. Those two souls are a lesson for the seekers of love and happiness.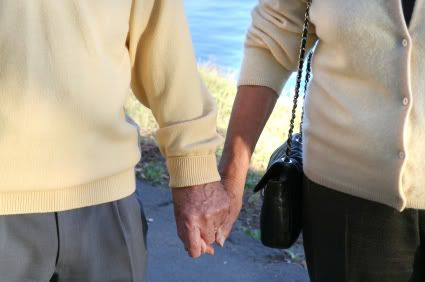 Upon the death of my love, after thirty-six years, there seemed no reason to continue. Perhaps it was cowardice that kept me going. Soon, another love entered my life. The two women were diametrically opposite in looks and personality, but closely related in capacity to receive and give love. And so, love for me was rejuvenated and continued for twenty-six years so far. Externally there were differences but they were minor to our overall life and became lost as we melded into another solid unit.
Life has been a wonderful journey for me and it continues so. Anyone who has been so blessed owes it to humanity not to keep love to himself. I understand the obligation placed upon me to aid those who are seeking the true meaning of living. I understand that it behooves me to give a small boost to those who seek what I was lucky enough to find.
Of course, I don't live a life of bliss. I worry and suffer, as do we all. I fail as often as I succeed, but love never leaves me. It has always been there to sooth and comfort me when I needed soothing.
Ignore the external flaws and differences and delve deep into the heart of your partner. If, after the bliss of new love is past, your soul mate is there, by all means make any changes in yourself that interfere with true bonding. I know, from eighty-five year's experience, that when two honest seekers of love meet, they will find bliss.