When One Thing Leads to Another
by
Wayne Scheer


Like two naive children playing house, my wife and I decided to renovate our kitchen. Innocents that we were, we approached the project with a budget.

We already had a relatively new tile floor and perfectly workable appliances, so all we needed were new cabinets, countertops and a coat of paint. Simple enough. We even knew a reliable contractor and he had a friend who installed cabinets. Perfect.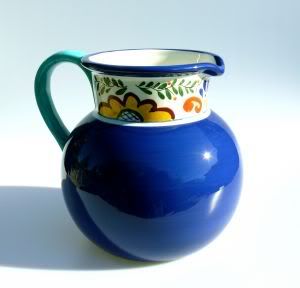 This is not going to be one of those horror stories about irresponsible contractors. The job was completed on schedule and they did everything we asked.

That was the problem. They did what we asked.

Instead of simply replacing the old cabinets with new ones, our original plan, we decided to include one more cabinet over the stove with a built-in microwave. "No problem," said the contractors. And why not add more counter space by installing another row of cabinets for the coffee pot, toaster and blender on the opposite wall? And while we were at it, a row of cabinets above the new counter would be nice.

"A piece of cake," said the contractors.

We understood the extra cake would cost a lot more money, but we did the math and expanded the budget.

I neglected to mention that our house was built in 1922. Apparently, no one back then had the foresight to wire for twenty-first century appliances.

So we needed to allow for more budgetary elasticity.

Picking out the cabinets and countertops was easy. After forty-three years of marriage, my wife and I have mastered a certain dance. I find what I like on the low end, she finds what she likes on the high end, and we compromise by agreeing on what she likes.

I said we've been married for forty-three years, didn't I?

To be fair, I was happy with our choice. It just involved expanding the budget a bit more.

I learned a new word: backsplash. You can't just paint the wall between the new granite countertops and new maple cabinets: you have to tile. Apparently, everybody but I knew that. When I saw the pretty tiles, I agreed. When I priced them, I sighed.

With the big issues out of the way, the rest would be easy. Right?

We still hadn't finalized a decision about paint colors, but I knew we'd go though our dance (see above) and compromise. We gathered roughly two-hundred-and-fifty thousand paint samples from every paint store and home improvement center within a fifty-mile radius and compared them to the countertop and tile samples in daylight and under florescent light, early morning and noon, afternoon and evening. Of course, the colors we finally decided on were our first choice made weeks earlier.

That led us naturally to new lighting fixtures. Which seemed reasonable. But that led to the old lighting fixture in the bathroom off the kitchen that needed to be replaced. And it was time to take down the old wallpaper and repaint. The new colors and lighting fixture my wife decided didn't match the old sink fixture, nor the towel rack and toilet paper dispenser.

She tried calming me by calculating how much over budget we already were. "Certainly the price of a toilet paper dispenser doesn't matter anymore."

So as the contractors were busy tearing out the old and installing the new, as they ripped down wallpaper and molding, and rewired, we ate our dinner on paper plates, huddled in our bedroom because the rest of the house was filled with thirty years of accumulated kitchen detritus. But we felt a calm, knowing the major decisions had been made and our marriage remained secure.

That's when our contractor said it was time for us to choose cabinet hardware.

"Doesn't that come with the cabinets?" I asked.

He smiled, the way one does when a child says something precious.

My wife and I actually fought over knobs versus handles.

Like most Americans, I've grown to accept deficit spending. The kitchen looks wonderful and economists predict in about ten years the value of our house will increase. Just in time for remodeling.
---
Wayne Scheer has been nominated for four Pushcart Prizes and a Best of the Web. His work has appeared in a variety of print and online venues, including The Christian Science Monitor, The Pedestal, Smokelong Quarterly, and Everyday Fiction. Revealing Moments, a collection of twenty-four stories, can be downloaded at http://www.pearnoir.com/thumbscrews.htm. A film adaptation of his story, "Zen and the Art of House Painting," is available at http://vimeo.com/18491827.
Motivation: I tried writing about our kitchen rennovation to keep sane. Writing has always been a form of therapy for me.