OVERCOMING ATMOSPHERIC DISTORTION

by
Heather Nicaise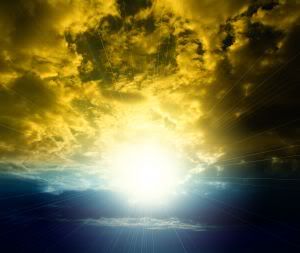 The midnight sky beckons.
Indigo curtains veil the sky
with folds of velvet blue

and embroidered stars.
Sparkling glass gems
appear close enough to grasp.

Open the white dome
and stretch beyond
the edges of fingertips.

The drapes have blown
aside to reveal myriad
diamonds in the sky.

Clad like the moon, stretch
toward the heavens and prepare
to add another gem,

clearer and more radiant than any other.


---
Bio:I am a recipient of a Writer's Digest Poetry Award and a Tom Howard/John H. Reid Poetry Award. I have poetry published in Big Pulp, Poesia, Orbis and Art Times.

Motivation: I was motivated to write this during a time of great frustration. Instead of fretting in my office, I took a brisk walk late at night under a dark and clear starry sky. When I returned home, I was refreshed and had a clearer mind with which to tackle my work.