Sacrificial Journey
by
Richard H. Peake
In rugged Afghan hills—they came in peace—
healed eyes, healed arms, healed legs, healed hearts.
They leave joyful villagers praising Allah for their visit.
The doctors talk of villagers they hiked to help.
Life stands still for charity—yet loaded guns unseen,
veiled by mountains hiding sun, cast dark shadows.
As they come into the light, a flock of doves,
surprised from trees, scatters, dispersed like birdshot.
Suddenly deserted by their Afghan guide
the bringers of mercy eye the ominous sky
where the fleeing doves fly aimlessly
as if they fear the priests of old who sacrificed
offerings to God in the rituals of the Temple.
Birds seem fearful of the fate awaiting their surrogates
unprepared for the death they forestalled
for many of their patients—unprepared for evil hearts
searching for a statement to justify a kill—
anodther heinous crime laid at heaven's hearth
by men claiming Allah or Jahweh or Christ demonized
to suit the demented animosity of those seeking power,
unwilling to admit the prime directive to love
one's fellow man—disavowing doves and compassion
for mankind—disavowing escape from weapons loaded
with bullets offering no mercy to bringers of mercy
who climb a cross rewarding their caregiving.
Evening Shadows
by
Richard H. Peake
Shadows scatter shards of sunlight
shining arrows parting the doorway onto bright floor
fighting darkness on the threshold as crickets
hum their joy of life watching the sunset glow.
I'm sad because we do not know
how few evenings we have left to imagine
flights of swallows and kestrels swooping down
to dine amidst the rainbow grasshopper flares.
Kaleidoscopic wings snatch at our joy of life
as birds scatter insects in air like shattered glass
fragile as our lives. It is not easy letting go,
not knowing how many radiant evenings are left.
Contrasting light and darkness matches my mood,
gloomy because we two must depart joyous life
so soon, but reveling in the last light of day
—fearful sailors of traversing an unknown sea—
we may not know ourselves traveling west forever,
yet we will prolong our leave-taking
as long as we have heart and breath and eyes
to watch sun cast shadows through the doorway.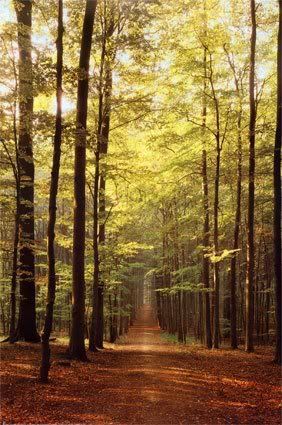 Answering the Summons
by
Richard H. Peake
… the readiness is all…
They said Joe was in St. Mary's.
I visited to cheer him up.
He'd always been a cheerful man,
friendly, ready to help a friend.
He was a pillar of his church.
I found Joe much changed, pale and worn.
Looking in his eyes, I saw Death
had summoned him. He was afraid,
a man looking in an abyss
where screaming tortured creatures
plead for a moment's peace.
Shocked, I heard the complaint
of a desperate man. "My doctors
tell me my cancer is inoperable.
All they can do is control the pain
while I wait." I was surprised.
I had thought Joe truly ready,
sure of heavenly reward
like my cousin Sallie, who required
her mourners to sing happy songs
at her funeral so sure she was.
What do you tell someone who fears
the end he thought he welcomed,
somebody who leads life assured
of eternity—but falters
when Death knocks? I tried to find words
to comfort, but nothing I said
removed the stark terror I saw
in Joe's eyes. Years later, I know
my time grows short. When Death seeks
me I hope to out face him,
trusting my end is my beginning—
loathe to go, yet ready for journey's end.
###

Richard H. Peake's recent publications include poems in Avocet, Boundless 2012, The Red River Review, Shangri-la Shack, Jimson Weed, The Texas Poetry Calendar 2012, The Book of the Year PST 2012, and elsewhere. He has been published in the former Shine Journal.