Our lovers
by
Rochelle Potkar
Back then in the 80's, I had just one lover. My beauty could afford only that much. Malaika's beauty afforded her many lovers. We lived as paying guests then, when jobs were scarce and the pay low unlike now at these call centers where you get everything.
Malaika was a charmer. At that time, a dinner was a grand outing and her boyfriends always took her out. She would come home and lay her gifts on the bed and we would talk about this and that, examining the gifts, toying with it in blissful trance. Sometimes, she would get perfumes that smelt like heaven, other times books with lovey-dovey words on all its pages or greeting cards with pumped up hearts and silver jewelry or ornate candle stands. One guy even had the cheek to gift a polka-dotted panty. We had laughed the whole night making silly jokes around it.
The sex wasn't great, she said compared to the precautions she needed to take and the anxiety she faced before each period.
I went around with the one and only Glen.
He was a pious churchgoer and had a keen sense of marriage and family. He watched Sunday TV and preferred the parks, museums and sea sides to the discotheques and movie halls. We would watch the waves jump to our feet every Saturday as we sat at the beachside promenade sucking onto our ice-creams or watching the cars go by.
There were Ambassadors and Fiats in those days. His gifts were nothing like polka-dotted panties or blueberry-scented makeup boxes, rather a book which was his favorite that he wanted me to read or a free pass to a science convention. He was a diploma engineer or that's what he said.
We made love, though Glen had told me that if I got pregnant he wouldn't support an abortion. In that case, we would have to get married.
Meanwhile, Malaika had moved out of our shared accommodation into a women's hostel which served delicious pork roast and mutton soup, she said, on Sundays. I would have followed her if it was not for the rent which was too high; besides Glen had decided to marry.
Malaika had come for our wedding with a new man wrapped around her arm, Derek – tall, dark with attractive eyes.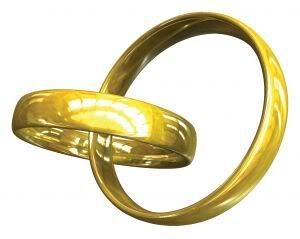 But she dodged the question on marriage when I asked.
Malaika had many lovers while I had just one. But I dreamed of her lovers - Derek, Vishal, Bobby, Prem, Sylvester, Dilip and Anil - every time I made love to Glen.
It was my way of equaling the scores besides having a secret harem of male lovers at my disposal.
This was until I met Satyawati, our maid and runaway prostitute from the village who told me of how she dreamt of her beloved each time she was forced upon by various men.
---

BIO:Rochelle Potkar began writing fiction since 2006. When she's not scripting for children's education films, travelling, day-dreaming and watching movies become her favored pastime. She won a gold place for her short story, The Point of Irish Coffee at the 2008 Revenge Ink contest. Other stories have appeared in Muse India and an anthology of paranormal stories by Uni4sun publications. She lives and works in Mumbai.

MOTIVATION: To show the irony of want.
Photo by: Olly Bennett