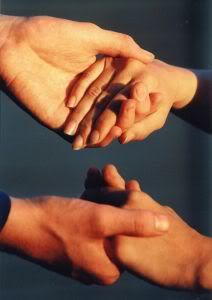 Something like Heaven
When I lay next to you, breathing your smell,
Or you stir in your sleep and I hold you close
Without touching you,
So soft are your kisses, taking my breath away,
Bringing me somewhere far away.
It's the moments that elapse while we hold
Each other so close I can't tell
Where my body stops and yours begins.
When you take me in your eyes and
Hold me there…
Sometimes…just sometimes,
Either at the sound of your laugh
Or the sight of your walk,
I drift away to another place.
The day I first really saw you
In all your magnificence…
Sometimes, most times,
Every time I'm with you it feels
Like I've just been to heaven.
---
BIO: Mar Angela Tolliver-Owino writes with the VFI group at the women's correctional facility in Chicopee, MA

MOTIVATION: A memory
Photo: Laura Glover