"The caged bird sings with a fearful trill of things unknown but longed for still..." Maya Angelou
Voices From Inside
Voices From Inside (VFI), is a program comprised of very special women writers who are incarcerated or formerly incarcerated. Like many writers, these women bring their feelings and experiences as they bare their souls putting "pen to paper".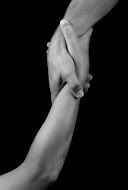 While their works are subject to the same guidelines as any other submissions, the authors and facilitators of the program, make the selections. And this is my opportunity to share their writing with you and to thank them for sharing with The Shine Journal. A special thanks to Robin Glenn who has worked diligently to bring these writers' works to us. Thanks also to the members of VFI for their support of this collaboration.
Please read and enjoy their respective talents as reflected in their contributions. Each is listed on the sidebar with the rest of the marvelous writers of The Shine Journal family.
Please meet this year's VFI contributors.
Melissa Blackmore
Ms. Booher
April Eastman
Vanessa Fulton
Sarah Lemanski
Cynthia Moore
Yvette Rodriguez
Nga Truong
Previous Contributors
Peggie Britton
Felicia Gomez
Daisy Hernandez
Krystinia Kulia
Kim Lombardi
Tara Lopez
Kelly Lynch
Nijga McQuarley
Sonia Mendez
Alexis Powers
Freedom Smith
Nga Truong
Erica Baker
Madeline Diaz
Christina Hall
Daisy Hernandez
Joanna Langeuin
Jeannine Leclair
Lynn Maroney
Nigjam McQuarley
Mildred Mims
Moana Rawlins
Nilsa Rosado
Mar Angela Tolliver