Walls
By
David Byron Waltz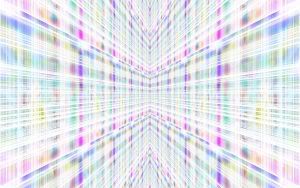 I see the walls close to my soul
Within the confines of my inner self
Seeing myself within the walls
Despair spilling from my eyes
I see nothing but a desolate place
Within the confines of these walls
Tasting nothing but the bitterness
Words filled with the same
I reach to grab hold of the nothingness, escape
From the confines of these walls
To relieve myself of the burdens
But there is nothing, no one, only the barrier of the walls
My hand strikes the walls
Time and time again
Until realization surfaces, escape is futile
From within the warren of the wanton walls
Walls to the left
Walls to the right
Walls to the front and behind
I am lost within the walls
The walls of the soul
Snug, like an unborn child
Stationary, Surrounded
Wastefully waiting for the walls to fall.
---
BIO: David Byron Waltz lives in the Atlanta area. He is a former journalist who is now devoting his time to write fiction and peotry full time, actively trying to publish his work.
MOTIVATION: With Walls I put myself in a depressive state and wrote how I was feeling. I wasn't depressed at the time of writing but I think was able to express how I felt in the past. Years after writing this poem I was diagnosed with Bi Polar disorder and I've only recently found this poem written in 1993. It struck home since I experience more depression than mania.


Graphic By: Dez Pain