Death Of the Neighborhood Oppossum
by
Christopher Woods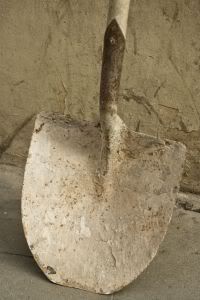 for Alexander
You came from a different place and time.
Probably your kind was here before us.
You didn't understand all the glitter,
The expensive homes, the art,
Conversations, the pretense of it all.
Your world was about survival,
Hour by hour,
Day by day, week to week,
Getting by on a calendar you never knew.
Kindness came your way, bowls of food.
You must have wondered why.
Or maybe not. Maybe it was simply food.
Survival, always.
You lived while the humans around you
Dithered over one thing or another,
Worried about money, had affairs,
Indulged themselves in luxuries
That meant nothing to you.
Time moves forward.
Did you even know you were aging?
Or that time was short?
How the wheels on a car
Came in the night
And silenced your world?
There is one thing the humans
Might envy about you -
The quickness of your passing.
So fast, the turning wheels.
No time for a retrospective,
A lengthy goodbye,
An interminable illness.
Only going away, and on.
---
BIO: I have published a prose collection, UNDER A RIVERBED SKY, and a collection of stage monologues for actors, HEART SPEAK.

MOTIVATION: I live in both urban and rural places, though I much prefer the latter. This poem is about the way the animal world is threatened by city life.