Show Your Bones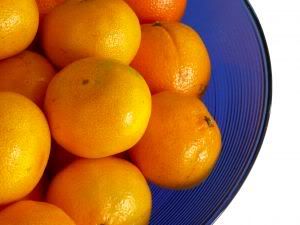 She stopped eating at 19. One day she simply pushed her plate away, and got up from her lonely dinner table outside in the sun. That was that. Her father never noticed, not with her girlhood friends parading in and out of the mansion. She would listen to the squeaking of springs at night and wish that she could throw up. Sometimes, with a little help, she did.
Some days she would take an orange from the concerned cook and walk with it to the pond in the middle of the gardens. She would peel it and sniff at the rind, watching the juice run down her arm before tossing it to the goldfish.
Her hair thinned and began to fall out; she cropped it short in a sophisticated hairstyle that, after being published in the magazines, had hoards of others flocking to the salons to achieve the same effect.
When her skin blanched, she left it, not attempting to tint it with colored plaster and caked crayons like other women. "Beautiful," they breathed, and in the next issue of Beauty Magazine tender, pale faces gazed alluringly at the camera.
When her collarbones and hipbones jutted out, instantly the world began to diet, coveting that brittle look. "Gorgeous," her father grinned, and winked, before leading a hungry girl with carefully tousled short hair upstairs to his room.
Sometimes she ate a little bit of grass or thorns from the garden plants, or she chewed on a handful of garden dirt for the nutrients. Mostly she just sat at the edge of the pond, dangling her bare white legs in the water and thinking quietly about anything but food. It wasn't at all hard.
"You're breathtaking, Sweetie," her father said one day, admiring her cheekbones and translucent skin. "Just like your mother." She heard him crying upstairs, and it took him two hours before he went out searching for his woman that night.
She was left alone in the garden once again, holding a handful of dark ground in her hands. She found them cupped together like she was bearing the world between them, the moon glistening and reflecting on the grains of mica and quartz. She stared at it for a long time, her lips nibbling at the air just above it, before letting the earth slip through her fingers, wiping her hands on her white dress and walking away.
©Mercedes Murdock Yardley
---
Bio: Mercedes Murdock Yardley lives a life full of happiness and red lipstick.
My Motivation: I am fascinated and disgusted by the attention that we pay to women in the media. We admire them, hate them, stalk them, and our apathy eventually kills them. We choose to simply watch them die. I'm astounded by this.
---