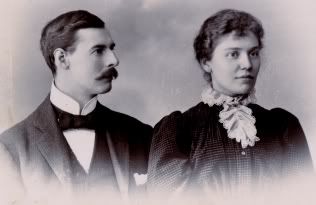 Etheria

In the deep waters
Of midnight's dusky arms
Gentle souls collide.
A cool, glittering embrace
Beneath the moon's
Jealous stare.
Clear in my mind
Is the tide of desire
As I dive into you.
The sweetness of your lips
So decadent
As they yield against mine.
So tender is the surrender-
Your blissful expression
Burned into my memory.
But it ends too soon-
With twilight's soft haste,
Stretching into slumber.
And I am left alone,
Only the sweet scent of you
To comfort me.
---
Open Door
If I could see you again,
Bathed in a wash
Of morning light-
Or talk with you again,
Drinking in the heady brew
Of your conversation-
If I could walk,
A short while
In your company-
The loss of you,
Would not be felt
So acutely by my heart.
---
Sonnet 1
At night I recall your gentle caress
The softness of these sheets beneath us two.
The memories bring back such happiness.
It fills my mind with other thoughts of you.
Your attentions spoke of such devotion.
Never did I think your actions untrue.
You spoke to me with such keen emotion.
It did not take long before I loved you.
But now as I think of you, truth be told,
I remember your clever guise of charm
And I am left at once feeling so cold,
Never knowing deceit could do such harm.
Such are the repercussions of desire
The truth puts out love's lust and torrid fire.